£100.00 net
£120.00 inc VAT

 

Please choose a duration.


--

 

£10 a month £120 per year £480 for 5 years Includes £10,000 insurance for the first year * Dimensions: 2x5x18 (in) 50x120x457 (mm) Small Safe Deposit Box Ideal for Passport, Spare keys, Cash, Hard Drives, Jewellery, Bullion bars including coin's & watches.

Please note that you must complete this purchase in-store, providing 2 forms of ID. Information on your ID requirements can be found here A £100 key deposit is required when you are issued keys to your box.   *A £100 refundable key deposit is required for all box rentals. This is returned when you return the keys to us and close your account.

This is paid at the time you take custody of the keys. Complimentary insurance cover of £10,000 is available on this tariff. Complimentary insurance is for the 1st year only, does not cover any additional cover, and is non-transferable. Sizes and pictures of boxes are approximate and for guidance only and not to scale.
Share
View full details
Product Information
Dimensions:
Purity:
Pure Metal Content:
Weight:
Allocated Storage Service - Free for 1 year
Free allocated storage for at least 1 year on all orders. No minimum purchase amount.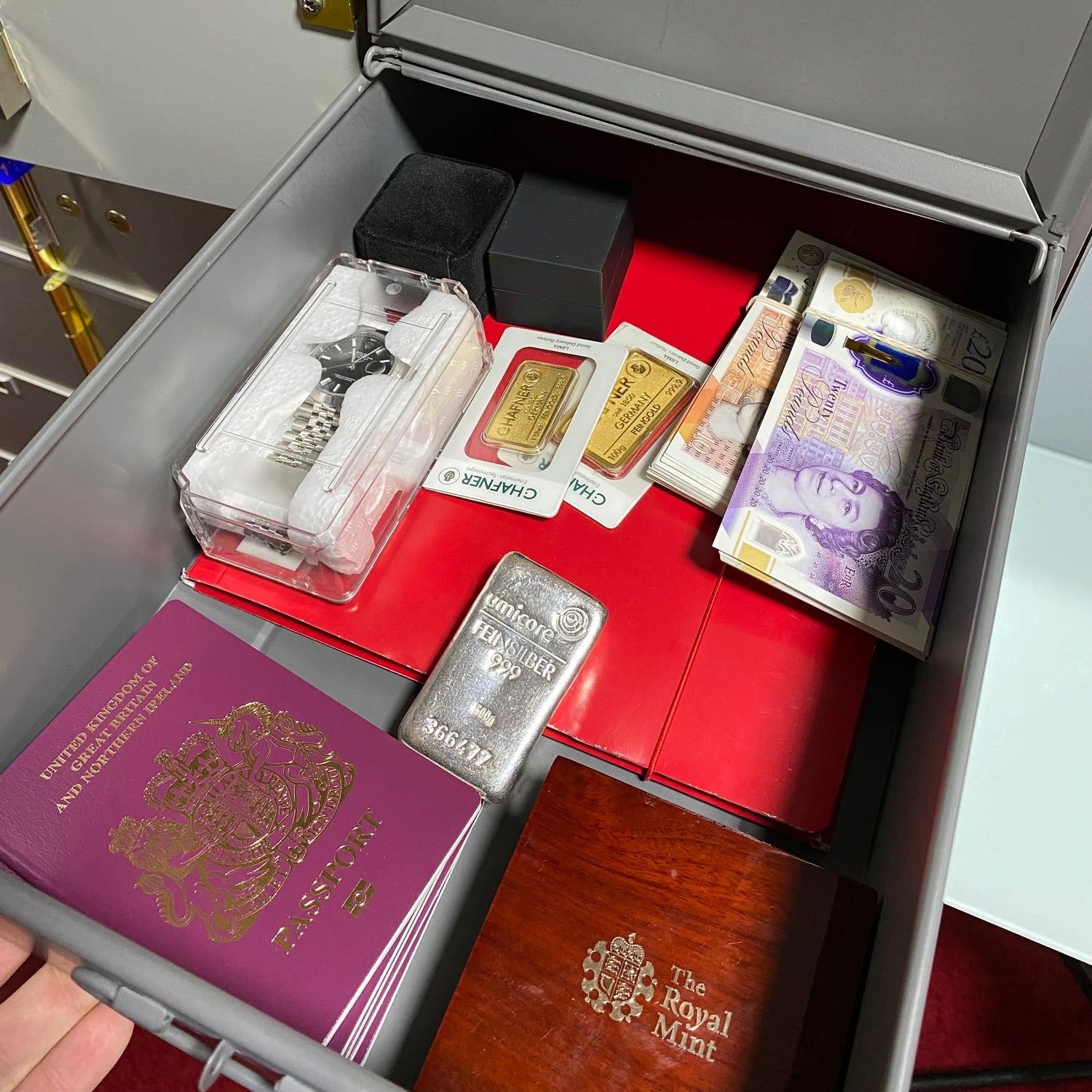 Cardiff Safe Deposit
Discrete, police approved security you & your family can rely on.
Secure your items