£26,000.00
40mm
Royal Blue Dial

Yellow Gold Case
Blue Ceramic Bezel
Yellow Gold Oyster Bracelet
Share
Product images are for reference only. Contact us for more informaiton.

Please talk to us about this item or any watch you require sourced.

Unless stated all watches come with the original warranty card & relevant paperwork they also include the original box.
View full details
Buy your next Watch
Introducing our exquisite array of timepieces, awaiting your discovery right here at our store. Whether you're seeking a watch that perfectly aligns with your preferences or demands, we've got you covered. Revel in the assurance of acquiring watches accompanied by their authentic documentation and elegant boxes.
With our inventory in constant motion, now's the moment to connect and communicate your requirements. And rest assured, our pricing stands as a pinnacle of competitiveness, completing the extraordinary package we present to you.
Contact us
Servicing & Storage
Elevate your watch experience with our comprehensive watch solutions, encompassing everything from seamless sales experiences to meticulous servicing, secure storage, and meticulous authentication processes.
Get in touch
Sell to us
Unlock unbeatable value with our compelling pricing for purchasing your cherished timepiece. Armed with the original paperwork, card, and box? Our experts will meticulously evaluate your watch, presenting you with an irresistible offer that's bound to impress.
Contact us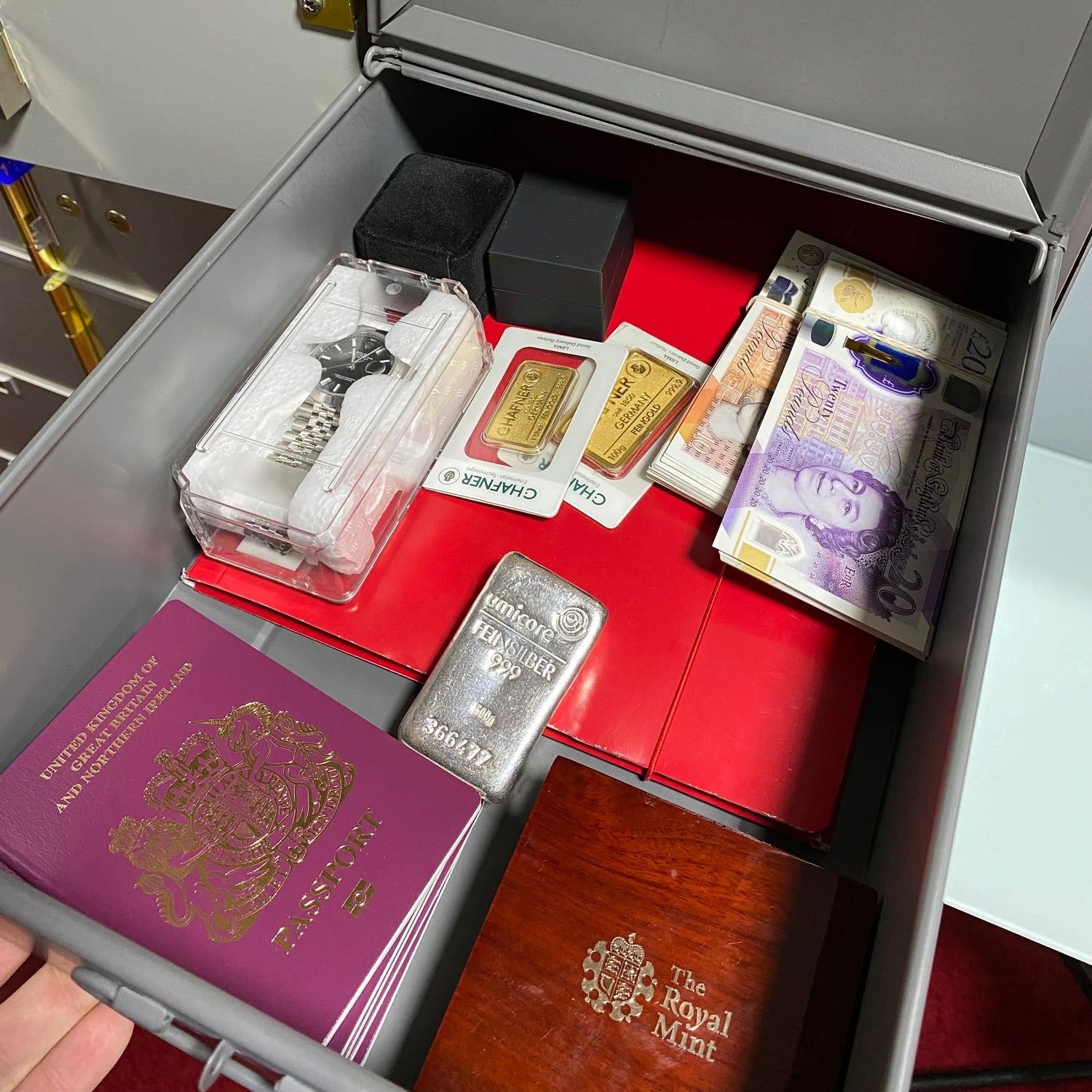 Cardiff Safe Deposit
Discrete, police approved security you & your family can rely on.
Secure your items