£100.00 net
£120.00 inc VAT

Introducing Our Lord Ganesh Icon: A Precious Silver Tribute to the Divine

Discover the elegance and spirituality embodied in our unique 2oz Pure Silver Lord Ganesh Icon. This extraordinary piece bridges the gap between traditional coins and bars, resembling a finely sculpted statue of Lord Ganesh, the revered Hindu deity, in intricate high relief.

Key Features:

Spiritual Collectible: The Lord Ganesh Icon is more than a mere silver item; it's a spiritual collectible. Crafted with devotion, it showcases Lord Ganesh in all His glory, complete with His customary adornments and symbolism.

Exquisite High Relief: Our artisans have painstakingly sculpted Lord Ganesh with an exceptional level of detail and high relief. His divine presence seems to leap from the surface of the silver, creating a breath-taking three-dimensional effect.

Stackable Design: The ingenuity of our Lord Ganesh Icon extends to its stackable design. When you acquire multiples of this sacred icon, they fit together seamlessly, allowing you to build your own divine collection with ease.

Antique Finish: To evoke a sense of timeless reverence, each Lord Ganesh Icon boasts an antique finish. This finish not only enhances the intricate details but also gives it an aura of ancient wisdom.

Preservation and Protection: Your Lord Ganesh Icon is housed within a durable, clear plastic airtight capsule, preserving its purity and allowing you to display this divine masterpiece with confidence.

Elevate your spiritual journey and investment portfolio with the Lord Ganesh Icon—a symbol of purity, wisdom, and prosperity crafted from 2oz of pure silver. Embrace the divine in tangible form and let Lord Ganesh bless your collection.
Share
View full details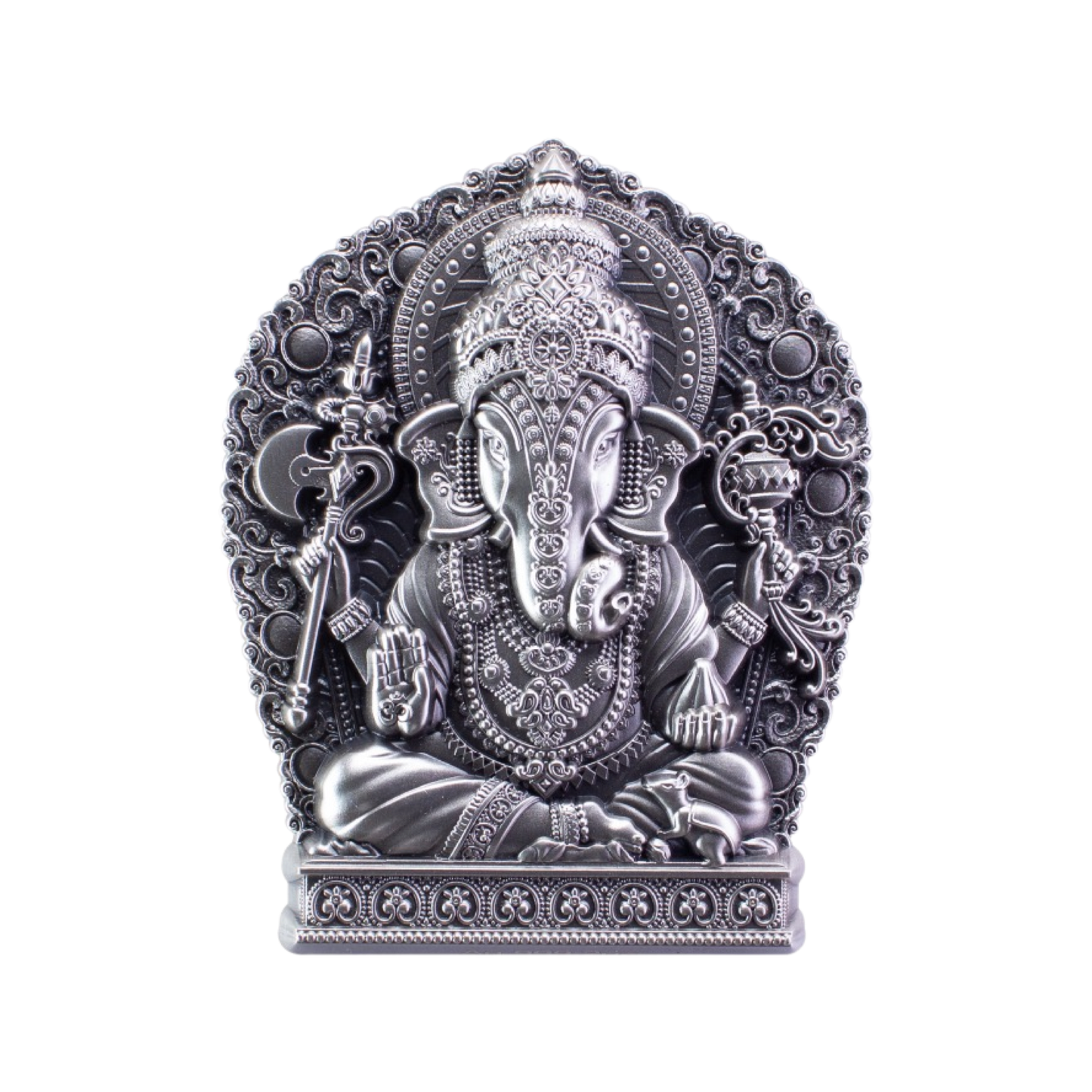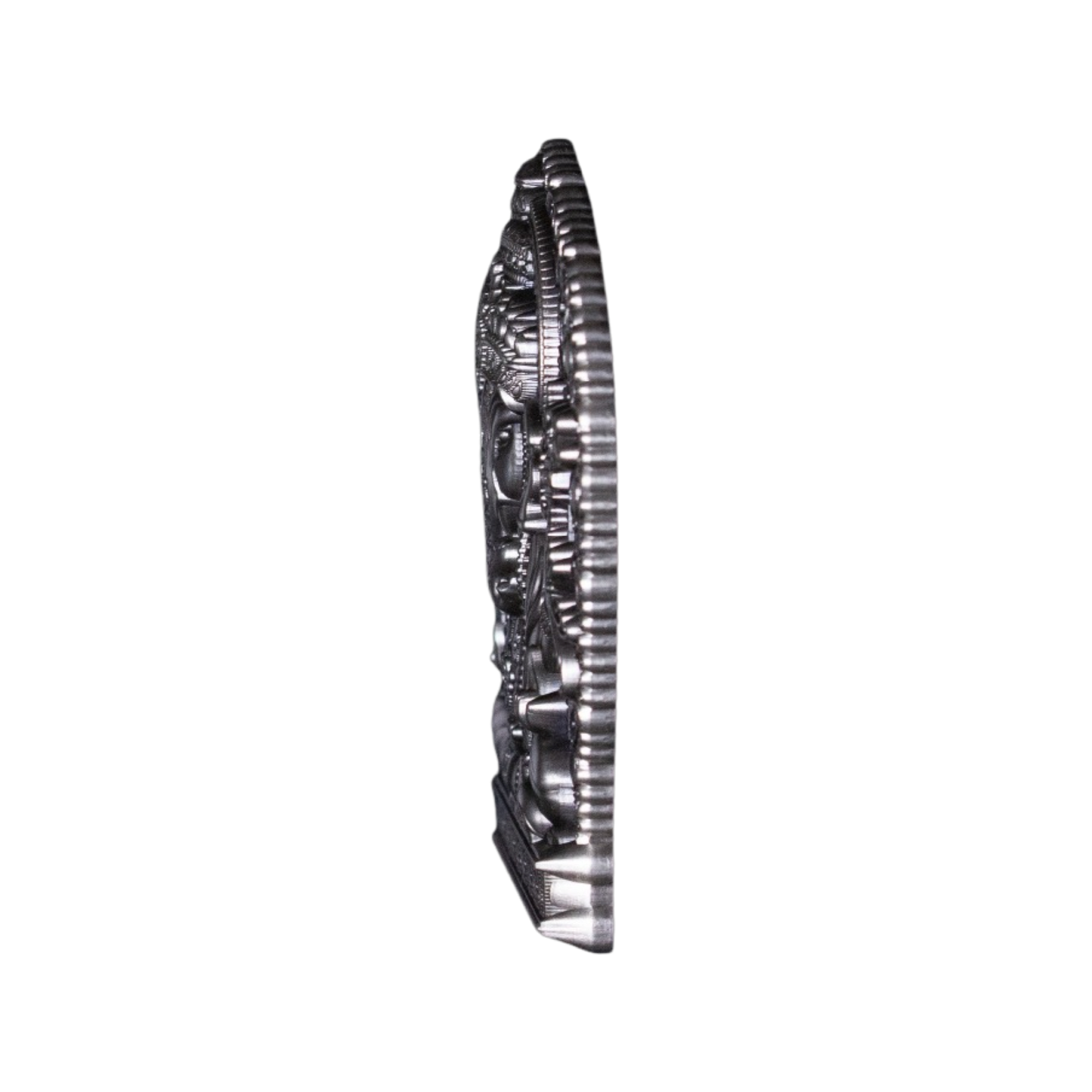 Product Information
Dimensions: 47.6 x 60 mm
Purity: 999.9
Pure Metal Content: 62.2g
Weight: 62.2 g
Allocated Storage Service - Free for 1 year
Free allocated storage for at least 1 year on all orders. No minimum purchase amount.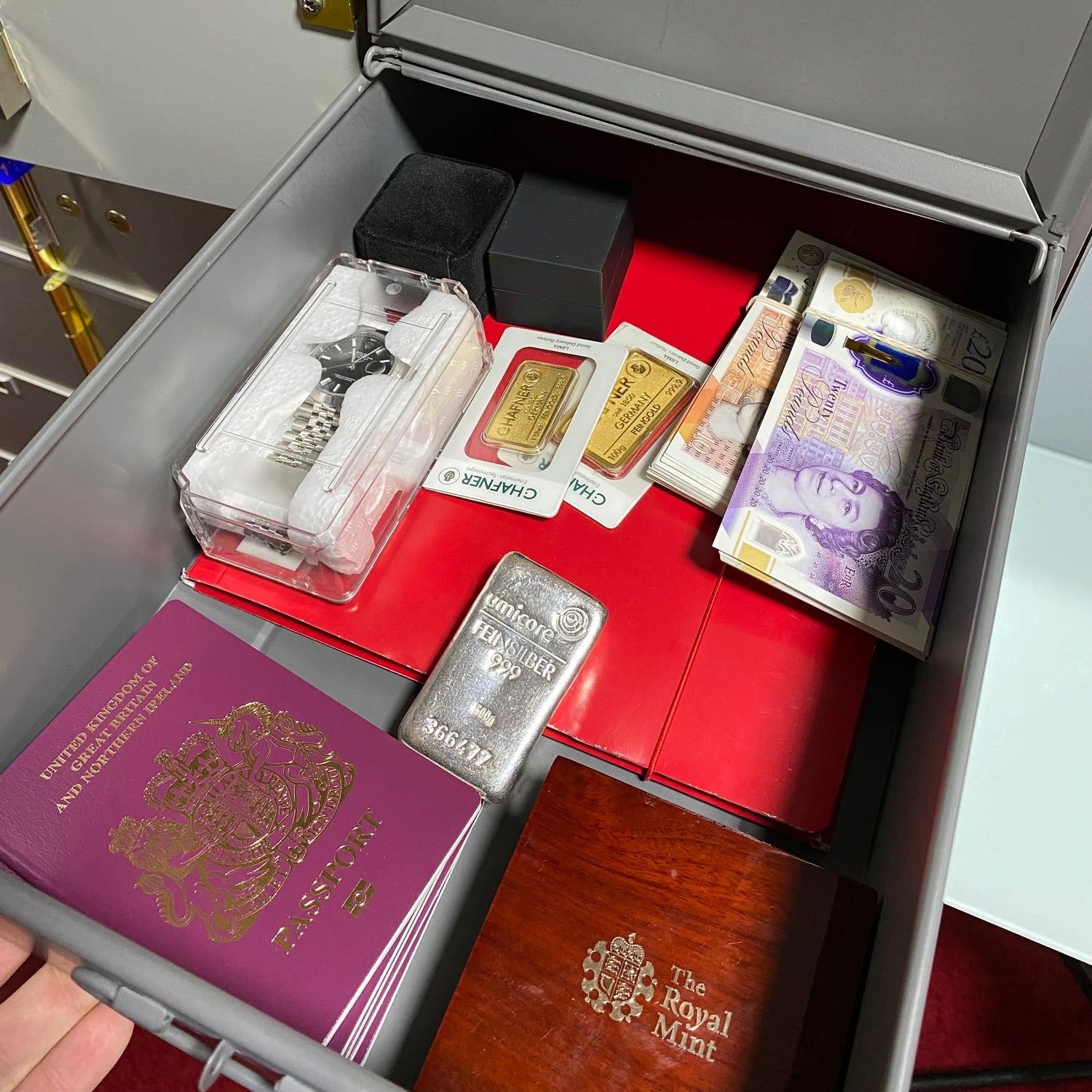 Cardiff Safe Deposit
Discrete, police approved security you & your family can rely on.
Secure your items