Regular price
Sale price
£403.34
Unit price
per
Sale
Sold out
St. George & Dragon Reverse In 1871, a major modification was made, and a "Type 2" young head sovereign was introduced. The most obvious difference was the change of reverse from a shield to Pistrucci's famous Saint George & Dragon reverse. The main difference on the obverse was the removal of the date, which was relocated to the reverse side. When mint-marks were introduced for the branch mints, the mint-mark was placed under the head, as on our photograph of an 1884 Sydney mint sovereign. This type was issued until 1887 inclusive.
Issuer - United Kingdom
Monarch - Victoria
Type - Standard circulation coin
Years - 1871 - 1887
Value - 1 Sovereign = 20 Shillings
Currency - Pound sterling (1158-1970)
Composition - Gold (.9167)
Weight - 7.99 g
Diameter - 22 mm
Thickness - 1.5 mm
Shape - Round
Share
View full details
Product Information
Dimensions: 22mm
Purity: 916 (22ct)
Pure Metal Content: 7.33g
Weight: 7.99 g
Sell this to us for: £361.13*
*Subject to testing and product validation, these prices change every few minutes.
Allocated Storage Service - Free for 1 year
Free allocated storage for at least 1 year on all orders. No minimum purchase amount.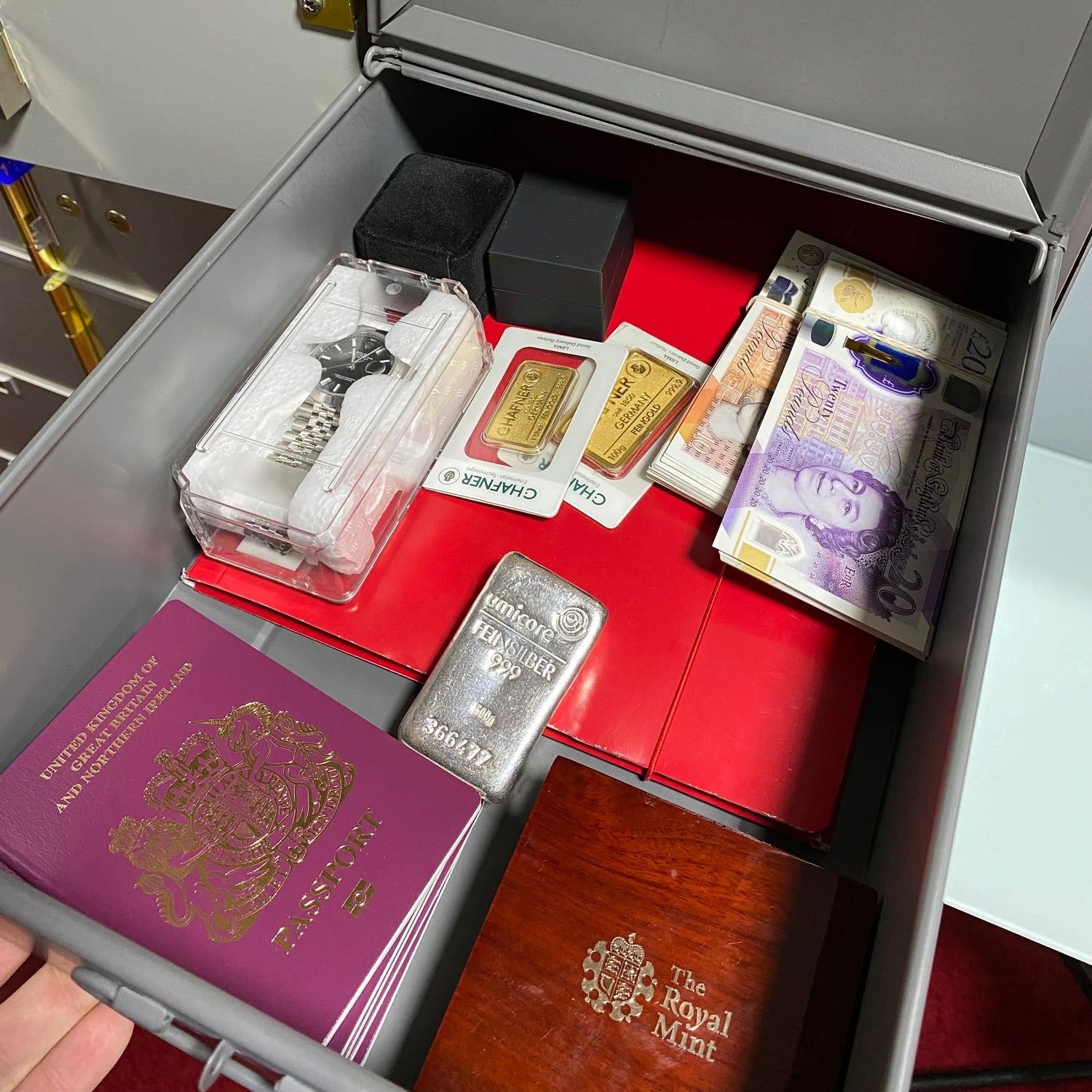 Cardiff Safe Deposit
Discrete, police approved security you & your family can rely on.
Secure your items