Regular price
Sale price
£402.94
Unit price
per
Sale
Sold out
Third Portrait Third Portrait - From 1985 to 1997, UK circulating coins featured a royal portrait by the sculptor Raphael Maklouf. The portrait was couped and showed The Queen wearing the royal diadem, which she normally wears on her way to and from the State Opening of Parliament. Unlike the earlier portraits, Makloufs version also shows The Queen wearing a necklace and earrings. Critics accused him of sculpting The Queen flatteringly young but Maklouf responded by pointing out that his intention had been to create a symbol, regal and ageless. If you look closely you can see the artists initials, RDM, at the bottom of The Queens neck. Maklouf included his middle initial, D for David, to make sure that his initials wouldn't be seen as a reference to The Royal Mint. There is a long-standing urban myth that the first bicolour £2 coins from 1997 that bear the Maklouf portrait are rare and valuable. As more than 13 million of them were issued, its a myth that can be debunked!
Issuer - United Kingdom
Monarch - Elizabeth II
Type - Standard circulation coin
Years - 1985-1997
Value - 1 Sovereign = 20 Shillings
Currency - Pound sterling (1158-1970)
Composition - Gold (.9167)
Weight - 7.99 g
Diameter - 22 mm
Thickness - 1.5 mm
Shape - Round
Share
View full details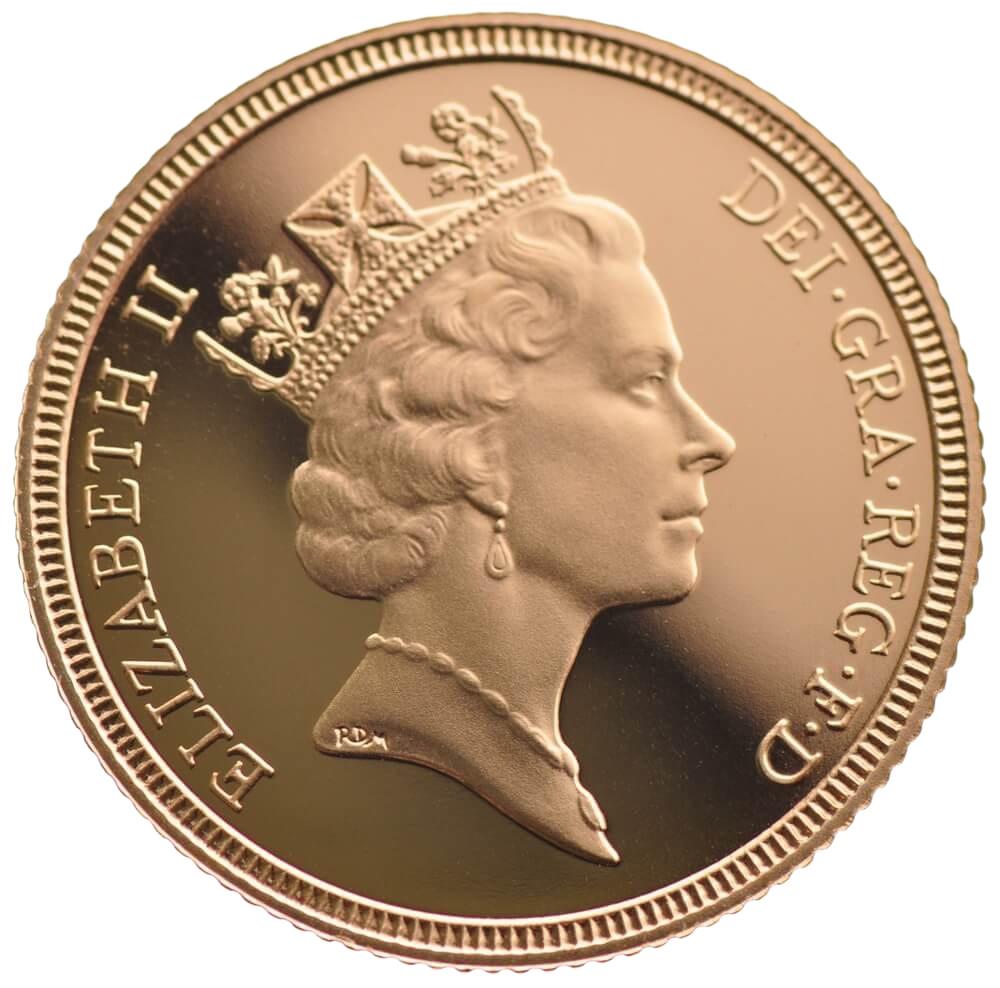 Product Information
Dimensions: 22mm
Purity: 916 (22ct)
Pure Metal Content: 7.33g
Weight: 7.99 g
Sell this to us for: £359.21*
*Subject to testing and product validation, these prices change every few minutes.
Allocated Storage Service - Free for 1 year
Free allocated storage for at least 1 year on all orders. No minimum purchase amount.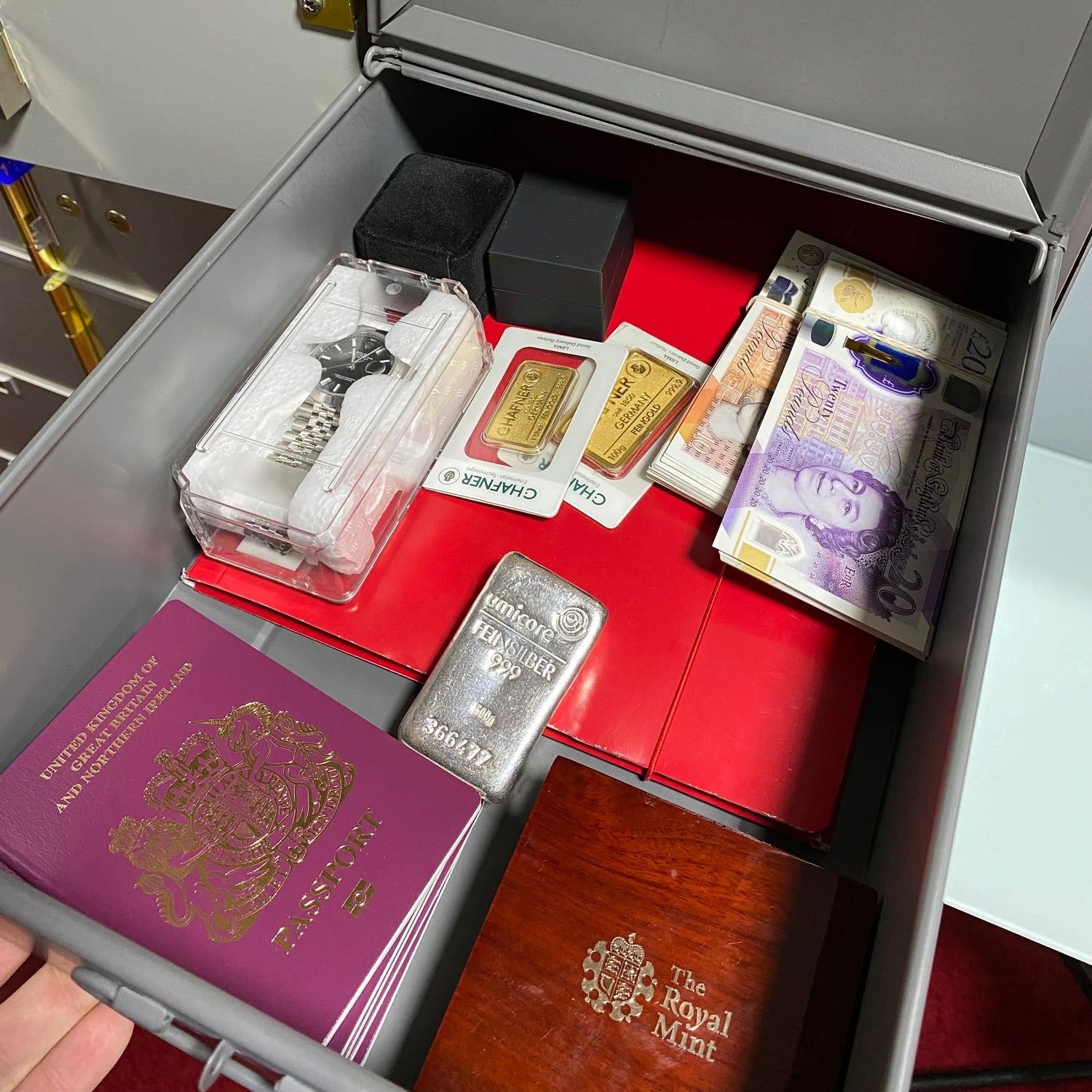 Cardiff Safe Deposit
Discrete, police approved security you & your family can rely on.
Secure your items