Regular price
Sale price
£294.65
Unit price
per
Sale
Sold out
Shield Reverse The first portrait for Queen Victoria was the "Young Head", which was used on sovereigns from 1838 to 1887 inclusive. It was refined and modified a number of times during this period. Here we show the first date of the first type 1838, which has the date below the bust.
Country : United Kingdom
Type : Standard circulation coin
Value : 1/2 Sovereign = 10 Shillings (1/2)
Currency : Pound sterling (1158-1970)
Composition : Gold (.9167)
Pure Gold Content : 3.6575
Weight : 3.99 g
Diameter : 19.3 mm
Shape : Round
Share
View full details
Product Information
Dimensions: 20mm
Purity: 916 (22ct)
Pure Metal Content: 3.6575
Weight: 3.99 g
Sell this to us for: £180.41*
*Subject to testing and product validation, these prices change every few minutes.
Allocated Storage Service - Free for 1 year
Free allocated storage for at least 1 year on all orders. No minimum purchase amount.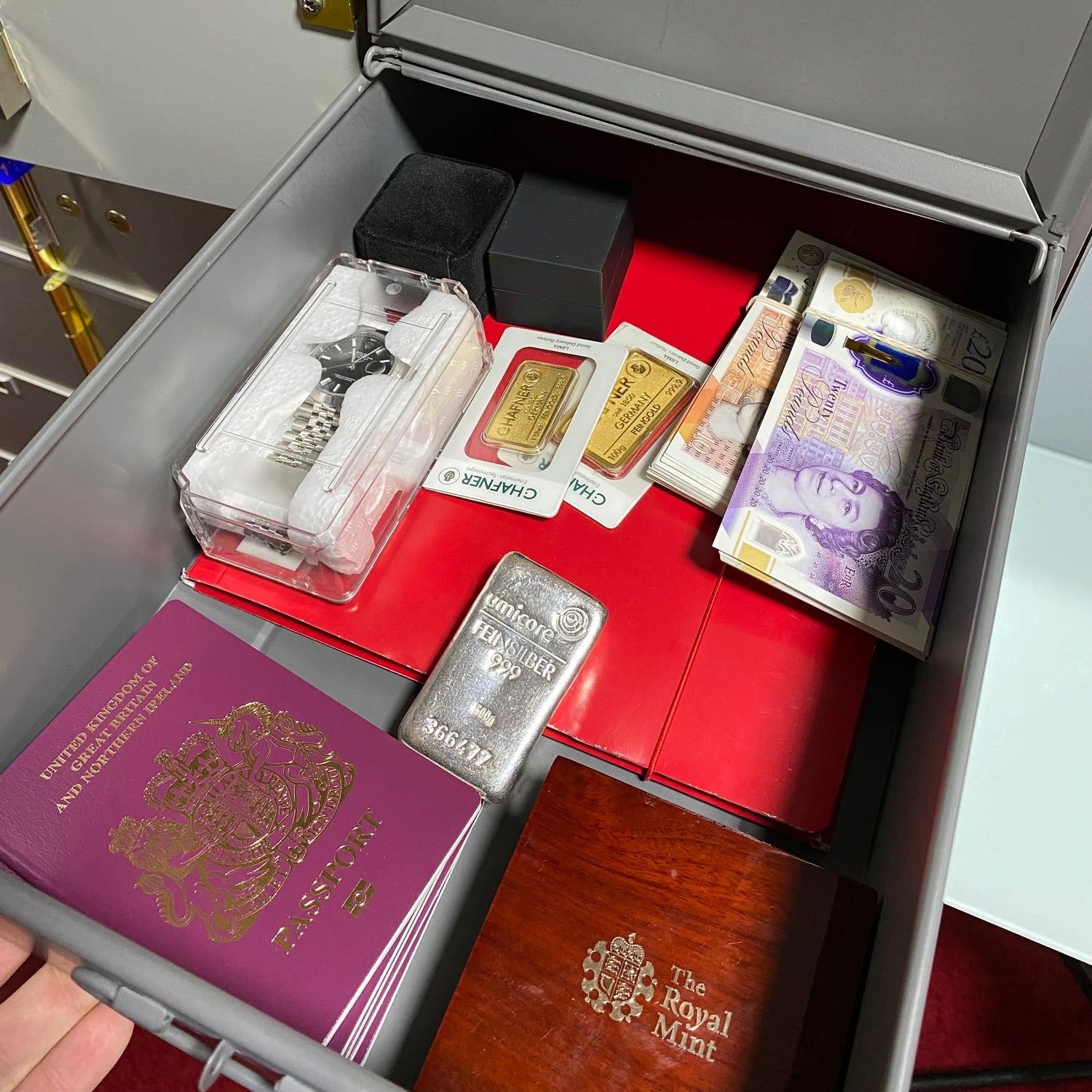 Cardiff Safe Deposit
Discrete, police approved security you & your family can rely on.
Secure your items