£5.83 net
£7.00 inc VAT

Add Copper to your portfolio with these 1oz rounds celebrating the cryptocurrency that started it all. This unique Bitcoin design is released in Silver also .

Round Highlights:
Contains 1oz of 999.9 fine Copper.
Obverse: A large B for the Bitcoin logo encircled by the text Bitcoin, Digital, Decentralized, Peer to Peer, BitPay,Vire In Numeris along with the weight and purity of the round displayed along the edge.
Reverse: Depicts a pickaxe surrounded by three small Bitcoin logos, symbolizing the mining process used to procure virtual coins, with a modern line art design to represent a computer chip.
Due to natural oxidation, these rounds may exhibit some toning, which has no adverse effect on their value.
Share
View full details
Product Information
Dimensions: 41mm
Purity: 999.9
Pure Metal Content: 31.1
Weight: 31.1 g
Allocated Storage Service - Free for 1 year
Free allocated storage for at least 1 year on all orders. No minimum purchase amount.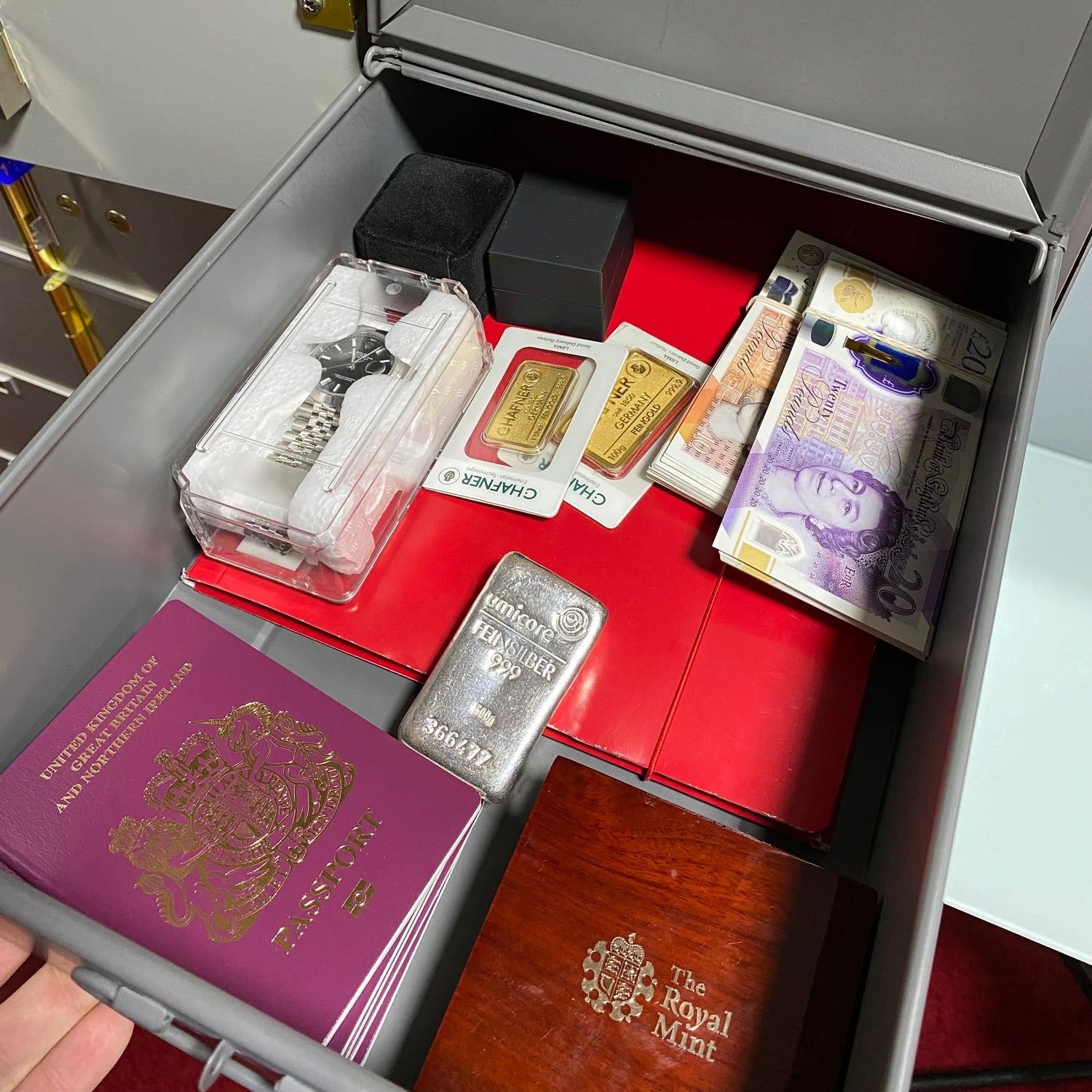 Cardiff Safe Deposit
Discrete, police approved security you & your family can rely on.
Secure your items