£5.83 net
£7.00 inc VAT

From the Nordic Creatures series
Obverse: An image of The Great Eagle with wings open, is being greeted at his home at the top of Yggdrasil by Ratatoskr the Squirrel. The squirrel is the messenger between the Eagle and the serpent who lives at the bottom of the tree.
Reverse: Filling the round is an image of the Nordic Tree of Life, a giant Ash tree named Yggdrasil, the world tree. The tree is home to an eagle representing knowledge, a large stag who acts as the messenger between worlds and has a healing touch, and a snake/serpent which eats the roots of the tree. The very bottom edge has the weight and purity of the round.
Share
View full details
Product Information
Dimensions: 41mm
Purity: 999.9
Pure Metal Content: 31.1
Weight: 31.1 g
Allocated Storage Service - Free for 1 year
Free allocated storage for at least 1 year on all orders. No minimum purchase amount.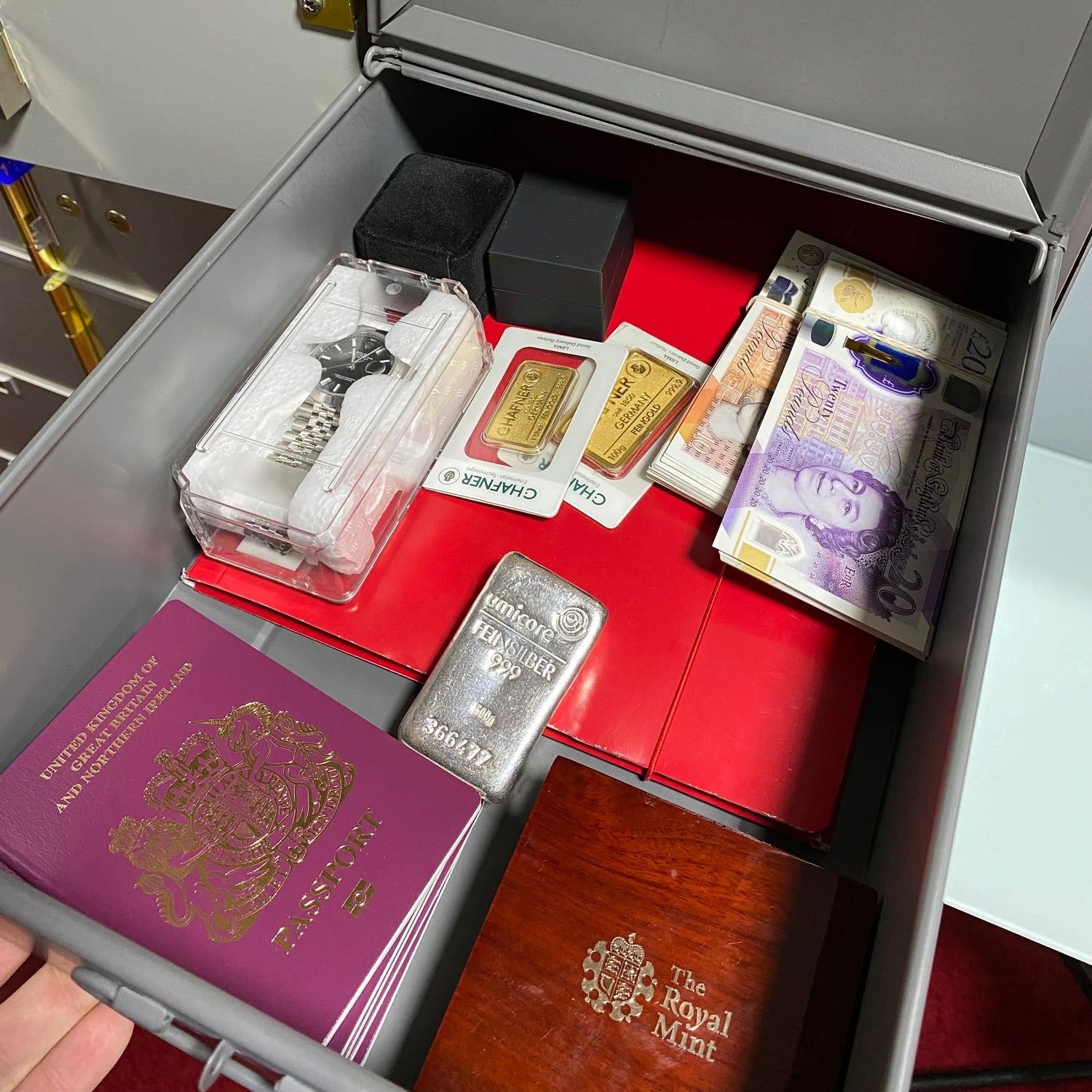 Cardiff Safe Deposit
Discrete, police approved security you & your family can rely on.
Secure your items