£5.83 net
£7.00 inc VAT

The 1oz Copper Bullion Not Bits round features a design suggesting that bullion is better than Bitcoin.
Obverse: A balance scale sits in the centre of the image showing a US Liberty Dollar coin weighing more than a Bitcoin, indicating it having more physical value. A starburst pattern is in the background. The top and bottom of the image are lined with the words BULLION NOT BITS & SAFETY IN NUMBERS.
Reverse: A starburst background highlights a fist of freedom, punching skyward. Before this stand four figures, holding hands to surround the emblem. The foreground is a Crusader shield protecting the people. The top and bottom of the round are the words PROTECT THE FUTURE , & REAL METAL . REAL VALUE. The weight and purity of the round are stamped towards the bottom of the image.
Share
View full details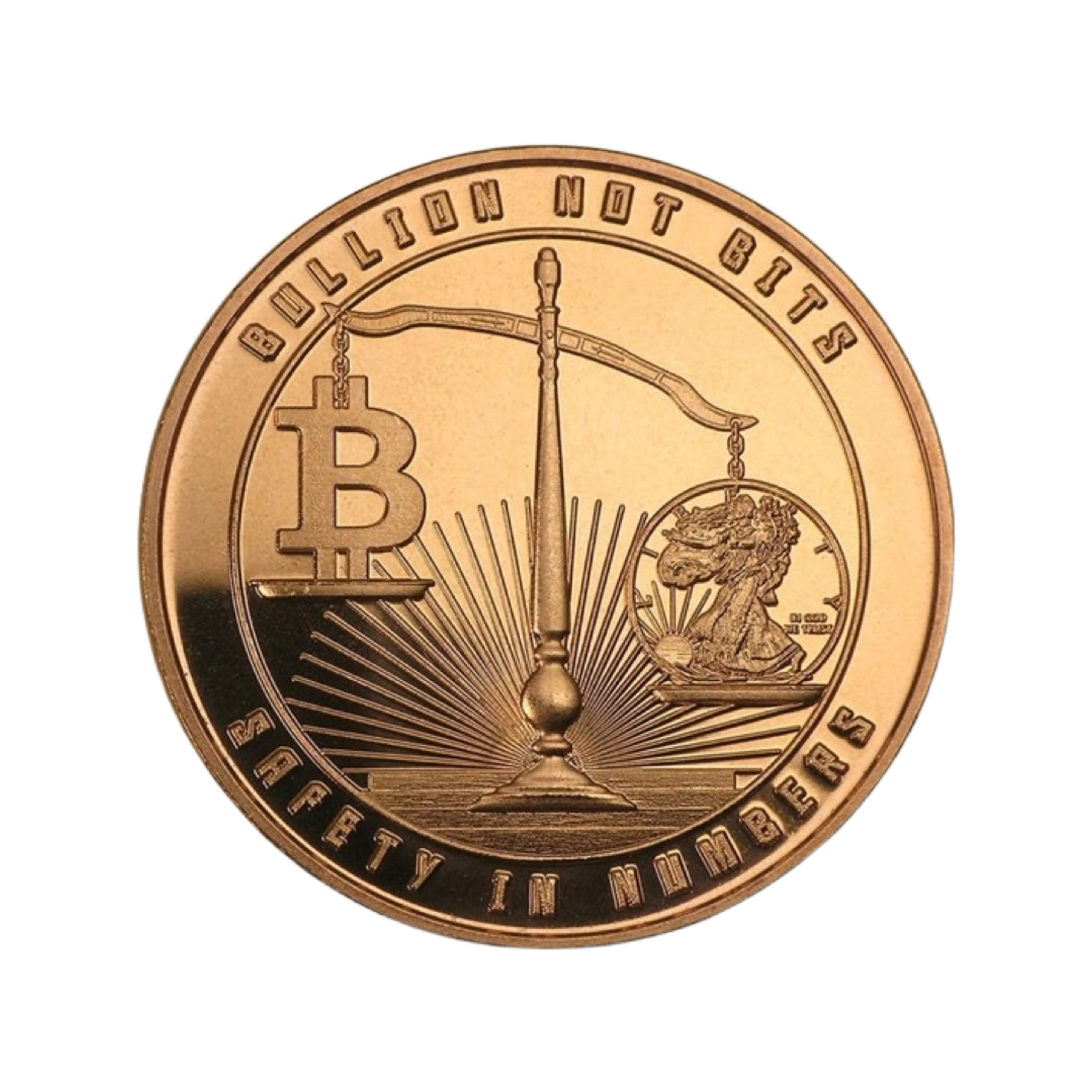 Product Information
Dimensions: 41mm
Purity: 999.9
Pure Metal Content: 31.1
Weight: 31.1 g
Allocated Storage Service - Free for 1 year
Free allocated storage for at least 1 year on all orders. No minimum purchase amount.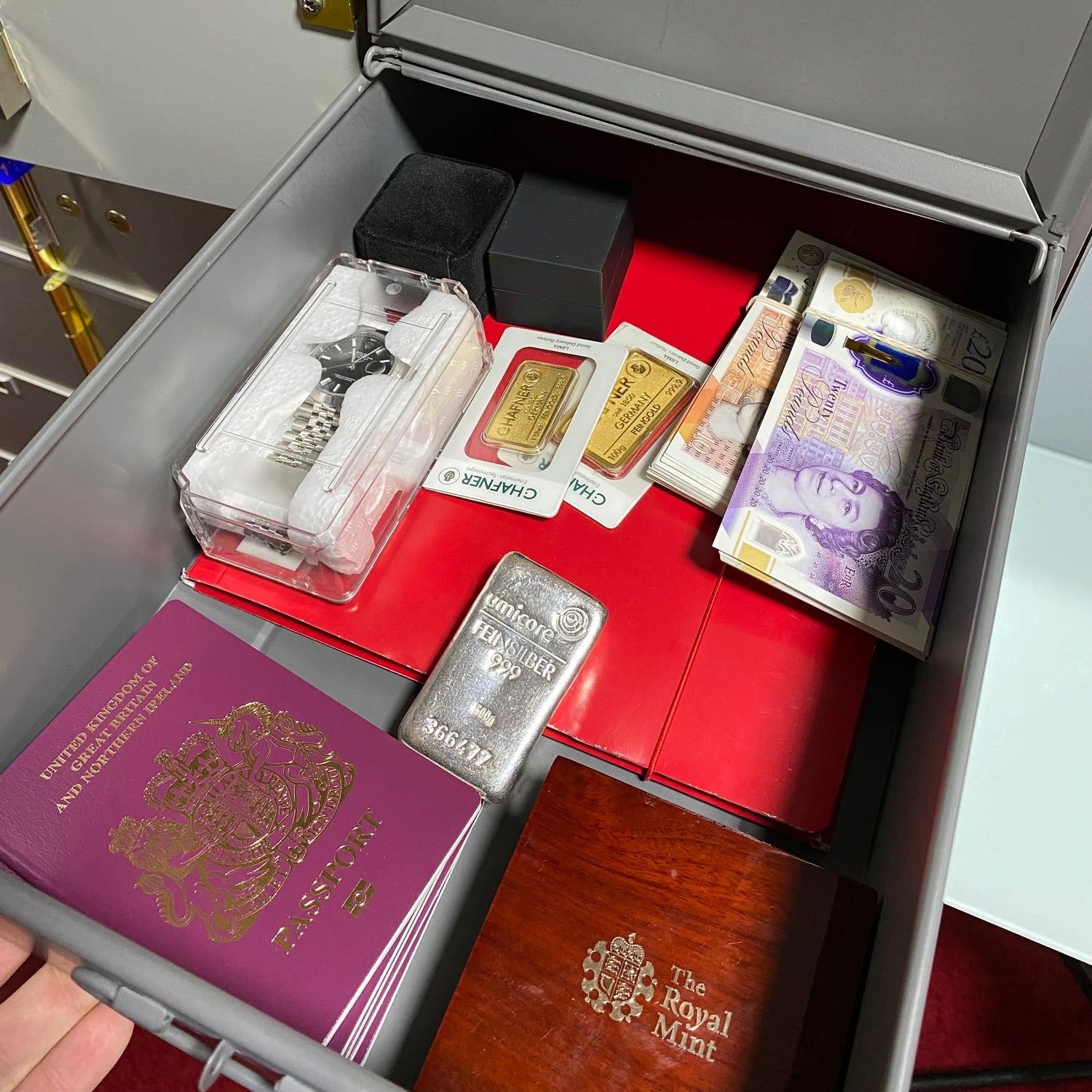 Cardiff Safe Deposit
Discrete, police approved security you & your family can rely on.
Secure your items