£5.83 net
£7.00 inc VAT

 

The 1oz Copper Tyrannosaurus Rex displays the king of the dinosaurs with its mouth open as if to roar. 

Round Highlights:
Contains 1oz of .999 fine Copper.
Obverse: Displays a Tyrannosaurus Rex with jaws open in a roar and the words "Tyrannosaurus Rex" below.
Reverse: Displays an eagle with a shield carrying an olive branch and arrows in its talons. Metal weight and purity appear above and below.
Share
View full details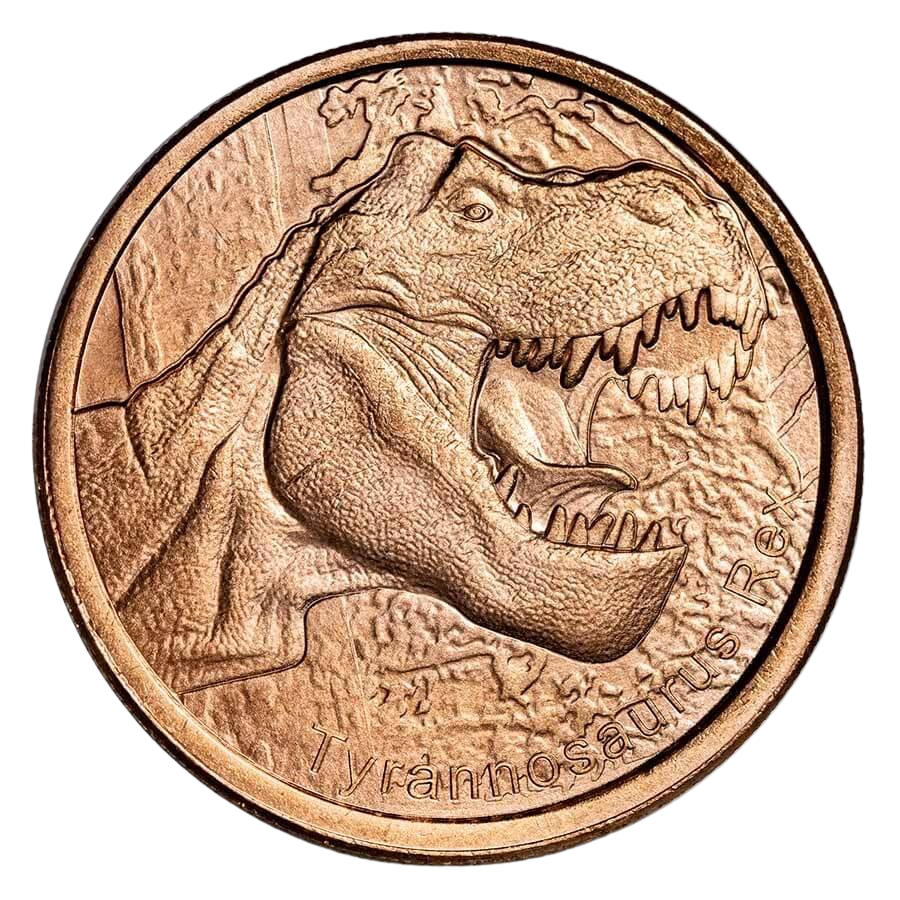 Product Information
Dimensions: 41mm
Purity: 999.9
Pure Metal Content: 31.1
Weight: 31.1 g
Allocated Storage Service - Free for 1 year
Free allocated storage for at least 1 year on all orders. No minimum purchase amount.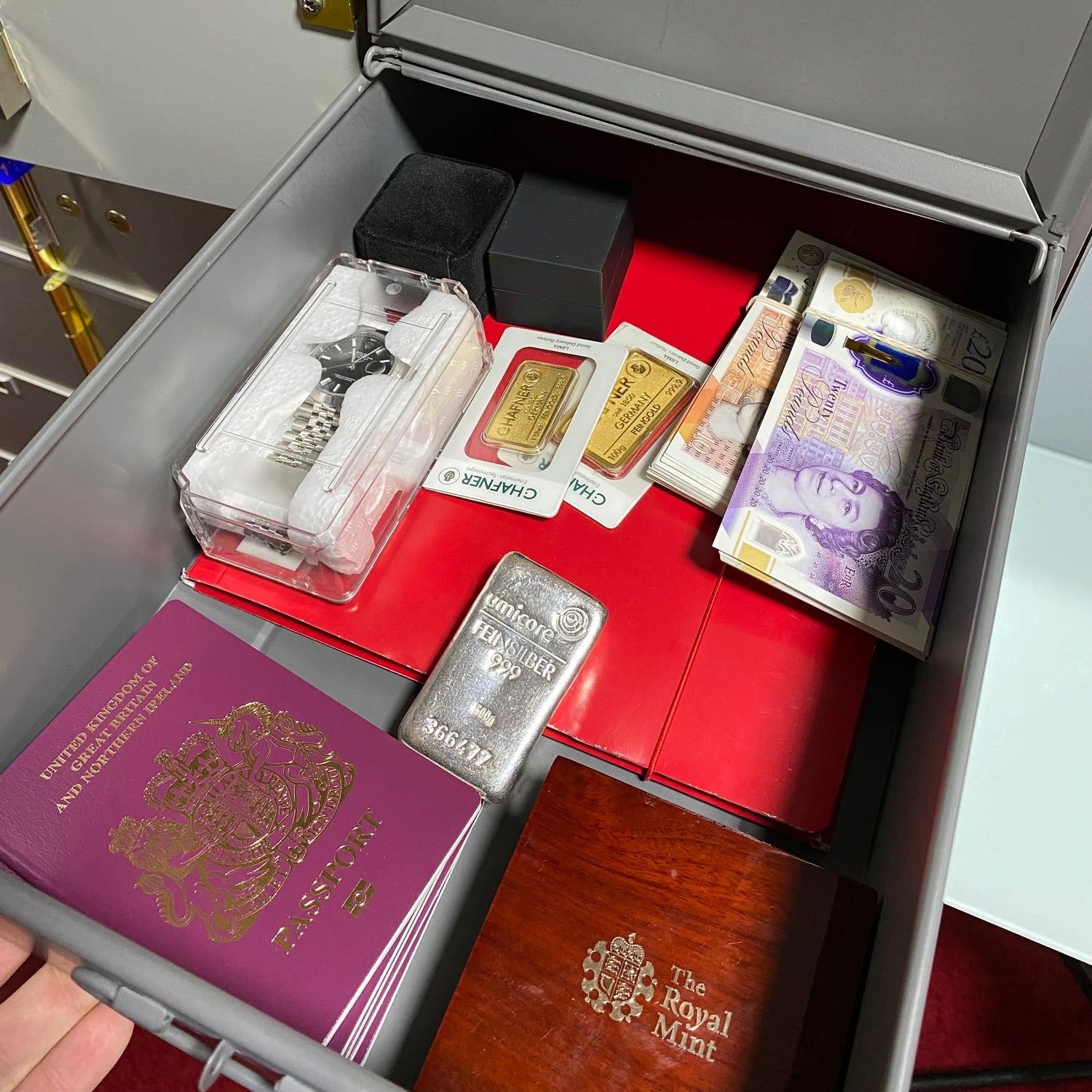 Cardiff Safe Deposit
Discrete, police approved security you & your family can rely on.
Secure your items